Today, we look at global Internet use in 2021. Tomorrow, we examine the time spent with various media.
For earlier posts on related topics, click on the links:
Digital Keeps Growing: Global Internet Use in 2021
To learn about this, we turn to the Digital 2021 Global Overview Report. With regard to the report highlights, Simon Kemp writes:
Our new Digital 2021 was published in partnership between We Are Social and Hootsuite.
Population: The world's population stood at 7.83 billion at the start of 2021. The United Nations reports that this figure is currently growing by 1 percent per year, which means that the global total has increased by more than 80 million people since the start of 2020.
Mobile: 5.22 billion people use a mobile phone today, equating to 66.6 percent of the world's total population. Unique mobile users have grown by 1.8 percent (93 million) since January 2020. While the total number of mobile connections has increased by 72 million (0.9 percent) to reach a total of 8.02 billion at the start of 2021.
Internet: 4.66 billion people around the world use the internet in January 2021, up by 316 million (7.3 percent) since this time last year. Global internet penetration now stands at 59.5 percent.
Social media: there are now 4.20 billion social media users around the world. This figure has grown by 490 million over the past 12 months. Resulting in year-on-year growth of more than 13 percent. The number of social media users is now equivalent to more than 53 percent of the world's total population.
Despite these impressive figures, it's worth noting that the ongoing coronavirus pandemic has significantly impacted research into internet use around the world. So many countries have been unable to provide updates to internet user numbers in the past 12 months. As a result, internet user numbers have likely grown more than the reported 7 percent. And we may see 'corrections' to these figures once everyday life (and research) can return to normal. 
Following are five representative infographics on global Internet use.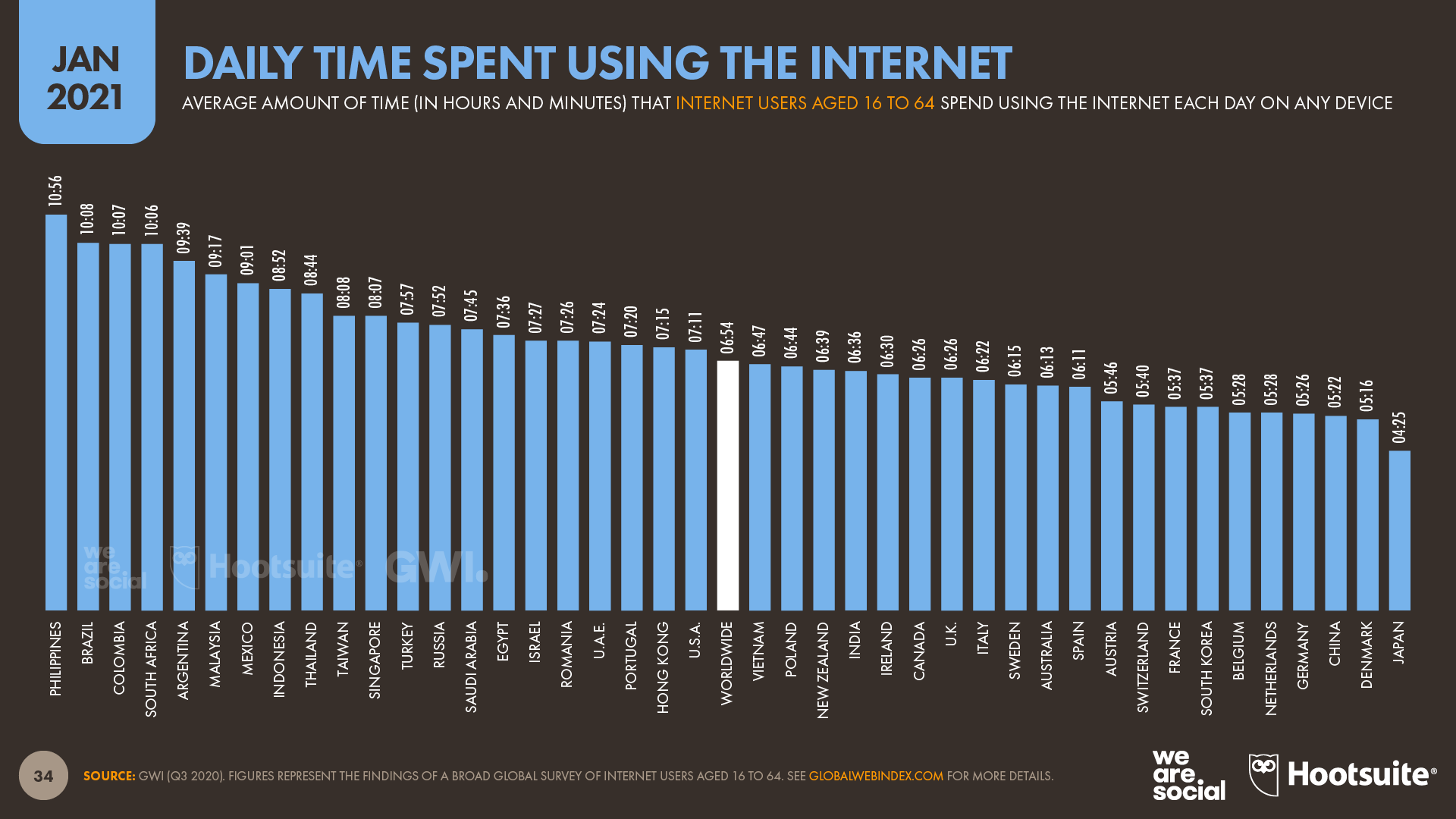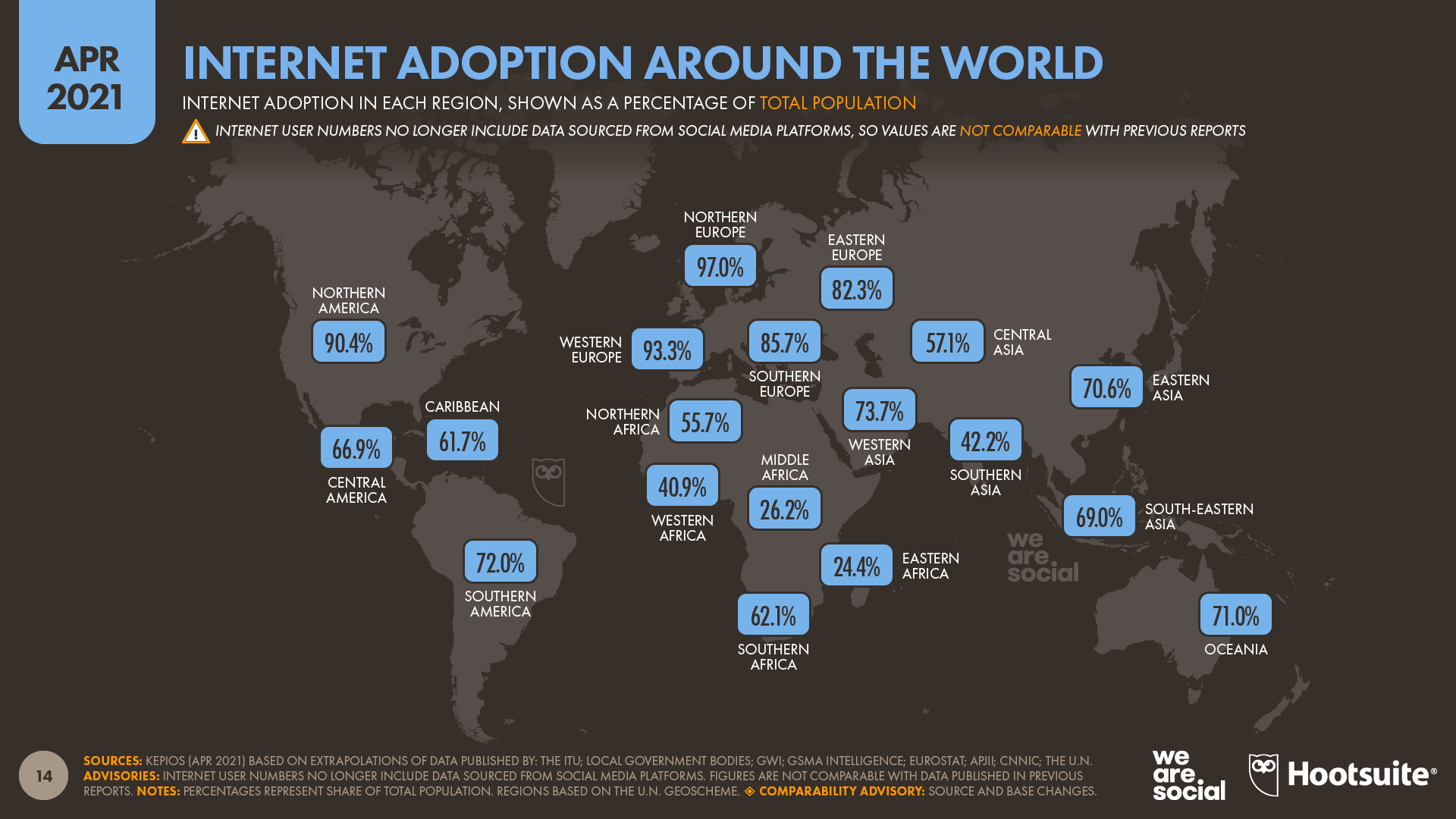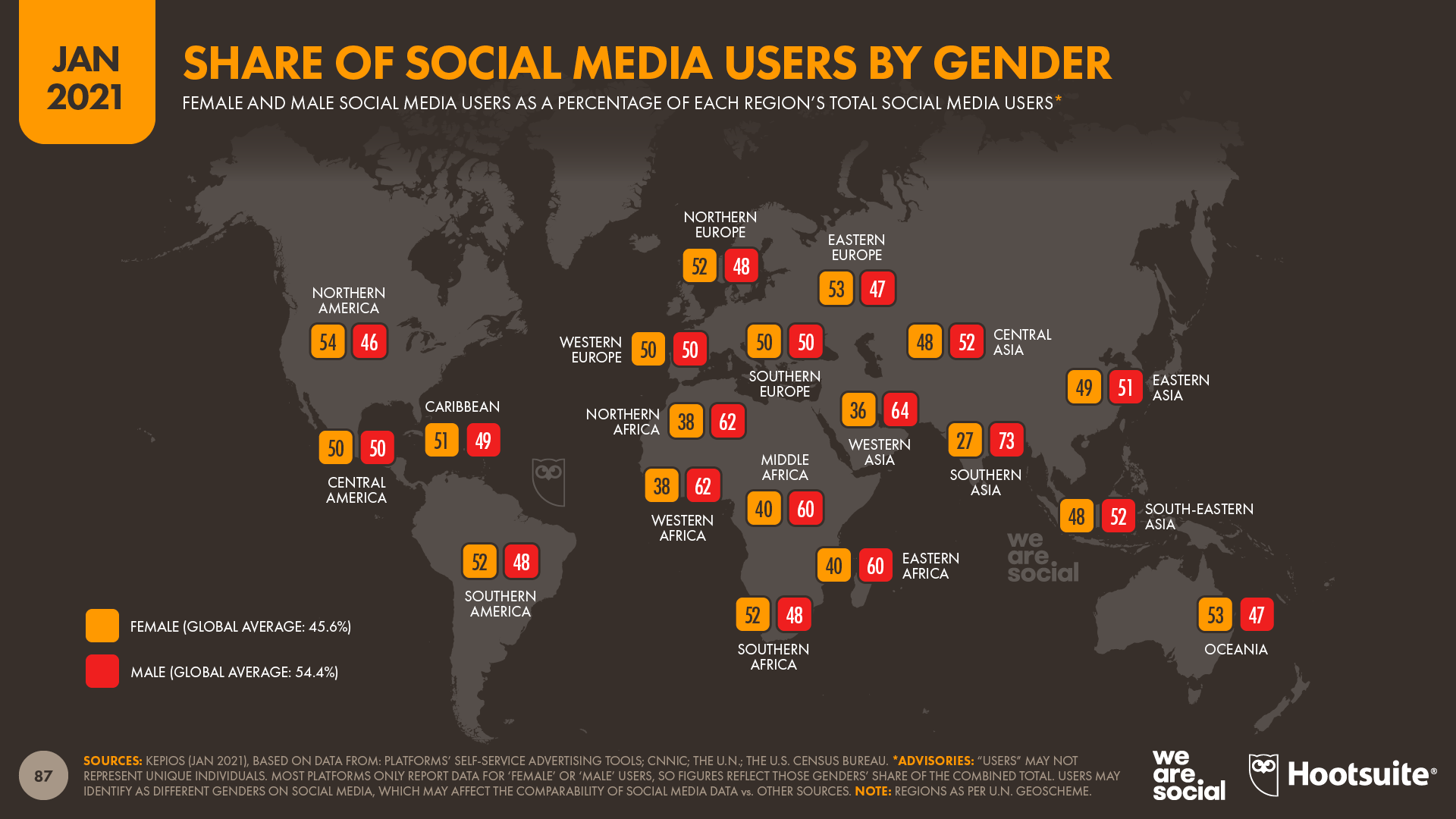 And let's conclude with this 20-minute video about the report.